Late Summer is the 5th extra season in Chinese Medicine between Summer and Autumn. Different from the other seasons, it is a delicious transition time to deep breathe, ground, and find balance between the extremes of opposing forces, yin and yang. Meaning, it is a time where our bodies adjust to the changes that happen between the warm expansive Yang energy of Spring and Summer, and the cool, consolidating Yin energy of Autumn and Winter.
This is a time to find balance: both inside yourself and in how you interact with the world. It's a time to make sure you are grounded amidst life's intensities! It's a time to center your energy, practice mindfulness, consolidate, and seek support if it's uncomfortable to stop and slow down from the intensity of summer. It's a time to rest and recuperate, but also to strengthen, prepare, and build up reserves for the upcoming cooler months. Spiritually, a time ground and to be prepared to go within.
Earth Element BALANCED looks like:
Adaptability
Relaxed, time for relaxation
Deep breaths
Balanced intake of food, alcohol, etc.
Faith, Preparation
Slowing down
Self-Care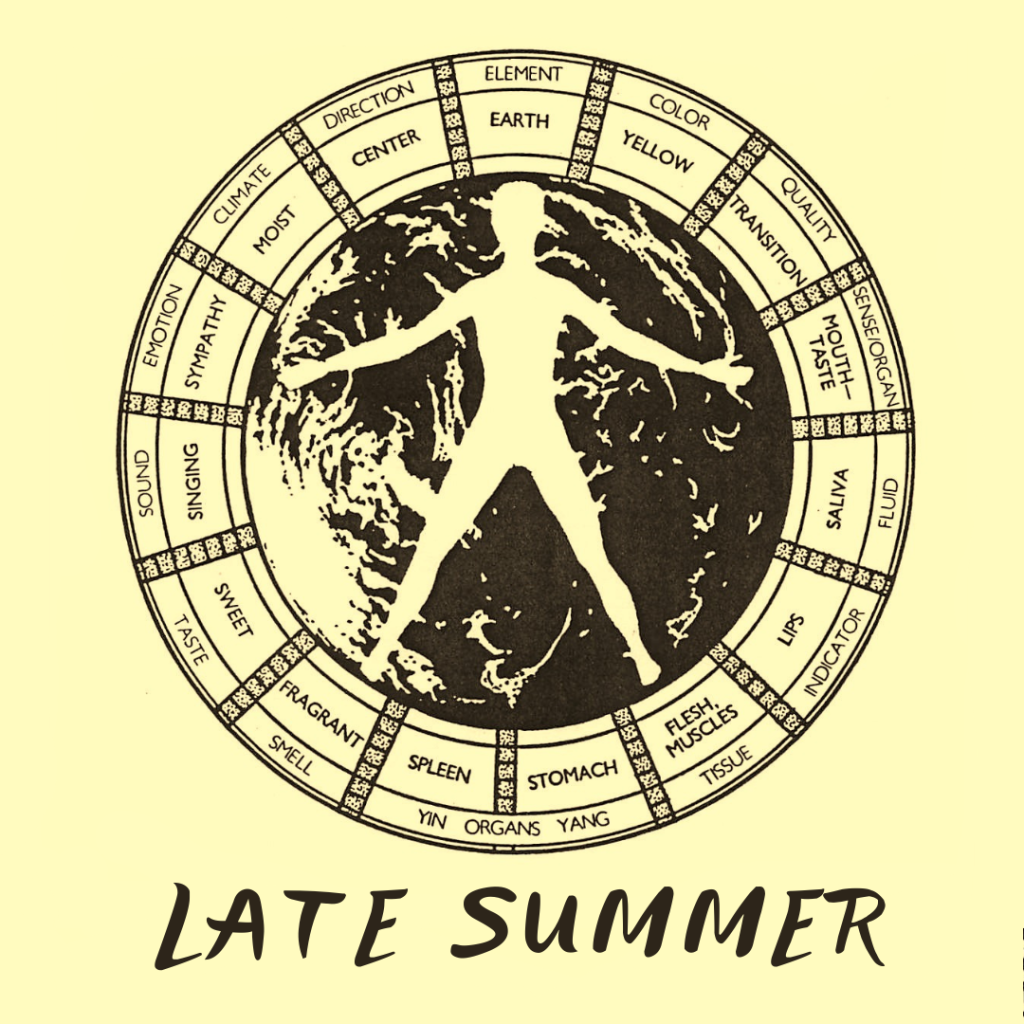 Earth Element OUT of Balance looks like:
Nervousness, apprehension
Resisting or resenting change
Overuse of caffeine, alcohol, cannabis, etc
Shallow Breathing
Over-Eating, Over-indulging
Allow the beautiful energy of Late Summer to support your Earth Element by pulling back the mind. Take a break from trying to figure it all out. Find ways to slow down, to bring balance to your nervous system. Overthinking, over-doing without proper rest, worry, and a lack of trust will deplete the Earth Element and the correlating organs, spleen and stomach: Polyvagal Nerve Theory from 2000+ years ago! It's the reality that stress, over time, unchecked, deteriorates our Earth Element; the digestive center and a foundation of our sustenance. Deep depletion of the Earth Element leads to imbalances in the body and mind.
Peace and Blessings be with you,
Radiya Heather MacAulay Austin, MS, LAc
Learn More about the Polyvagal Theory: https://www.ncbi.nlm.nih.gov/pmc/articles/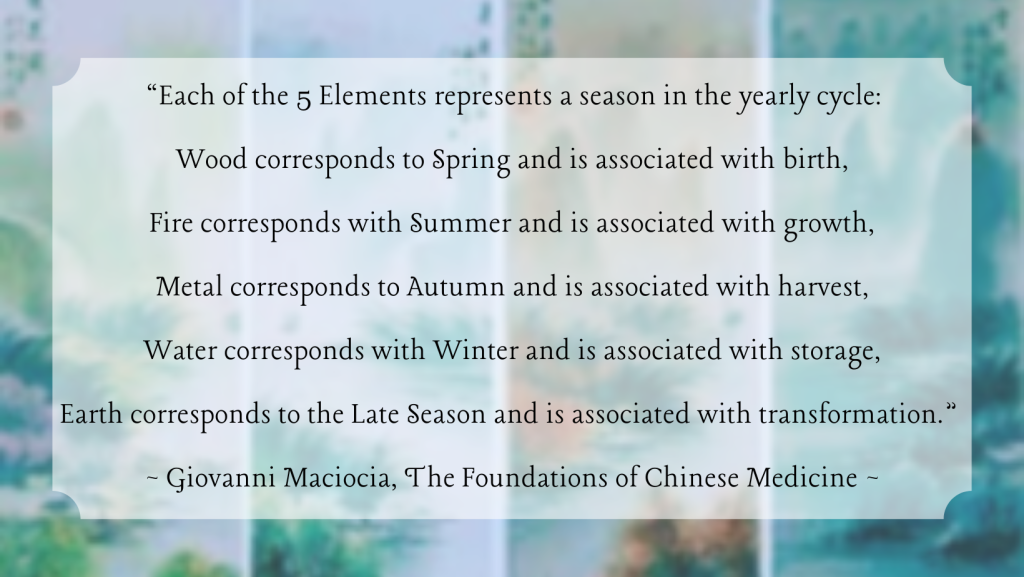 ---
Ready to increase your wellness this season? . . . Book an appointment today:
https://abundanceacupuncture.janeapp.com/#/staff_member/1
Curious about the other Chinese Seasons? Check out our blog post on the Summer Solstice!