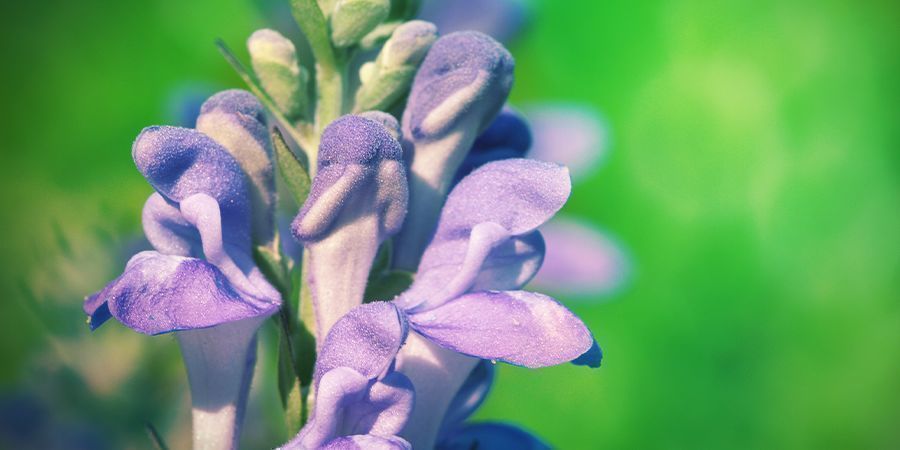 22 years ago, I was a young herbalist studying with my first teacher, Ms. Gail Jullian, herbalist of Common Knowledge Herbs. She's a wise elder, a master formulator of herbal blends based on functional medicine: supporting body systems related to an illness to help the body find homeostasis to heal itself. In Chinese medicine, we call it "not just treating the branch but also the root." When the body speaks by presenting symptoms, we address these, but also look to address the root cause as well.
It is in the spirit of gratitude for teachers like Gail, that I am starting this monthly online review of common, clinically relevant herbs to support wellness. I learned from Gail to share clinical information freely without ownership. She taught me that herbal medicine is a grassroots medicine for all people, especially in times like these.
My Relationship With Skullcap
Skullcap was the first plant that truly spoke to me. I built a relationship with Scuttellaria Lateriflora not just for physical support in calming the nervous system, but also it's presence as a plant spirit. It offers guidance on how to slow down, how to laugh, how to let go a little more easily – all in a cup of tea.
This plant is an important post-COVID herb to consider because it's a healer of the nervous system! Skullcap is also a great surviving-the-pandemic-still-reading-the-news-and-keeping-my-head-on-straight type of herb! It is a mild sedative, a nerve tonic (meaning it helps the nervous system tone and heal to repair damage from excessive stress).
How Can Skullcap Help You?
Think of skullcap for relaxing and letting go and for repairing an over-stressed nervous system. It will help things like:
Being Stressed OUT! – Anxiety, stress, overwhelm, sleep issues, hysteria, mania, nervous breakdowns, panic attacks: skullcap can aid you in all of these scenarios.  Skullcap helps you turn off when your switch is stuck in the "on" position! This is an excellent remedy for the over-worked and mentally exhausted as well.
Irritability – Gail used to call Skullcap the "bitch of the month herb."  It's often used to manage irritability caused by PMS, but it really does have extensive benefits for both men and women – give it a try!
Nerve Disorders – Nerve pain, nerve tremors, seizures, neuropathy, or other post-covid nerve weirdness.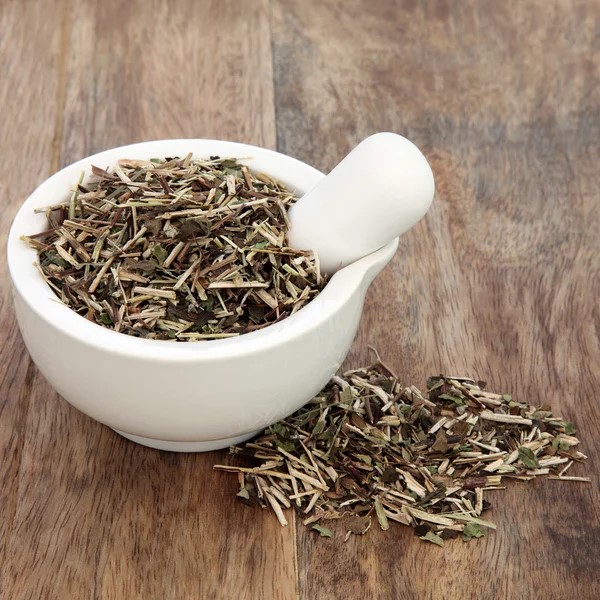 One More Thing . . .
Skullcap is also a great evening tea tonic to drink on the regular to heal the nervous system. There are no major side effects or contraindications known with this herb when used in moderation and as recommended. This makes it a favorite for kids! If your child enjoys mild herbal teas like mine do, skullcap can relieve their anxiety or help them gently fall sleep.
Peace and Blessings be with you,
Radiya Heather MacAulay Austin, MS, LAc
---
Interested in more health topics? Explore more of my blog.
Ready to take increase your wellness this summer? . . . Book an Appointment Today!